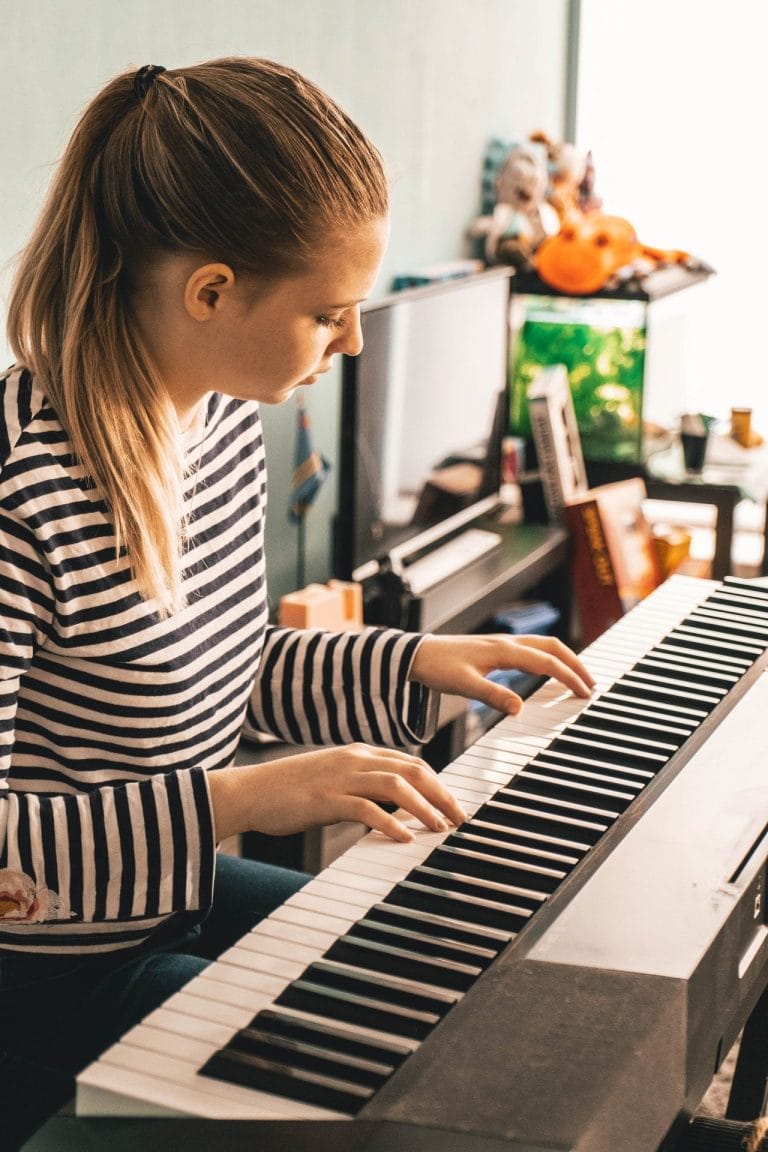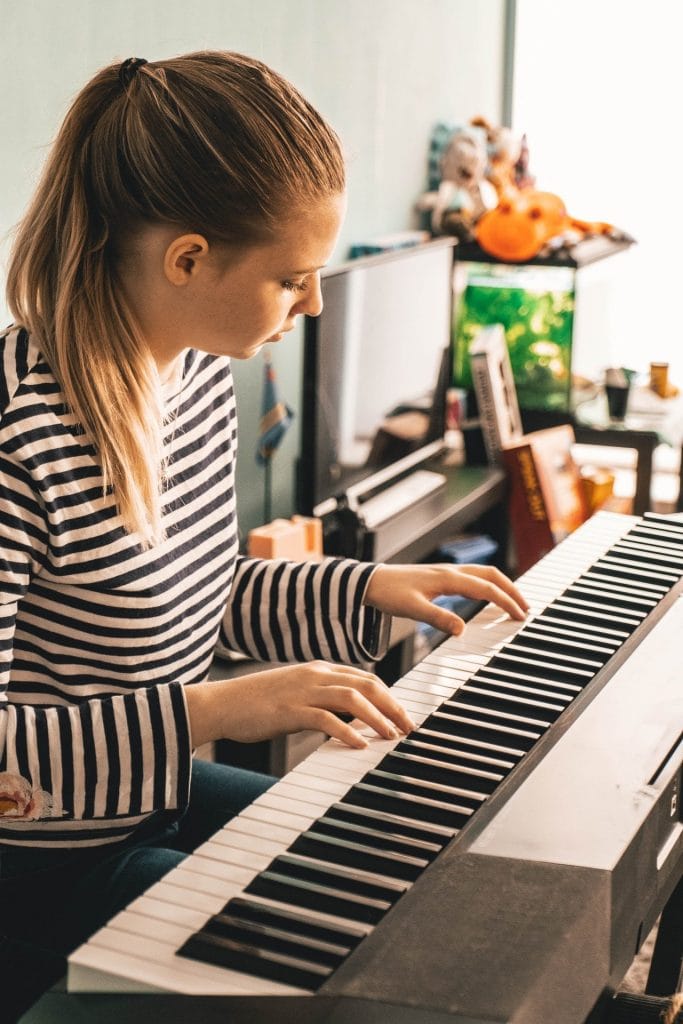 Everyone wants to get the best keyboard for beginners in India.
Musicals keyboards start from a small range for beginners to large professional keyboards.
Musical keyboards are great for composing background scores and adding classical music tones to enhance the music.
Keyboard has been the elementary musical instrument.
Since ages, it's very commonly used as the base keying instrument that can illustrate every other instrumental musical note.
Yes, Even the guitars, flutes, harmonica musical notes can be played similarly on this. That's the beauty of this instrument.
If you are planning to buy a classical keyboard, there are a few things you need to keep in mind. I suggest you read the basic buying guide, before jumping into buying.
Else jump right into list of Best Piano Keyboards in India.
Buying Guide for Keyboard in India
Casio and Yamaha keyboards in India are the leading manufacturers in this electronic keyboard segment.
Musical Keyboards don't have any separate classification for beginners and professionals. Both use the keyboards, with moreover the same keys.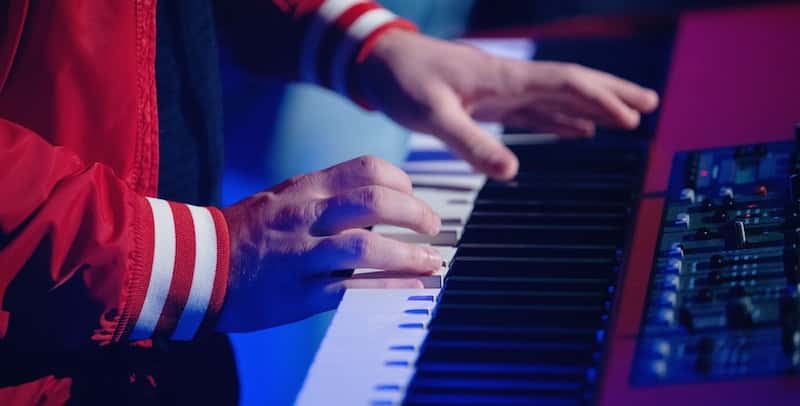 The only difference with professional musical keyboards is the additional musical note synthesis and extra audio features. Obviously, they cost more.
Don't mistake musical Keyboards with Piano.
They differ in their own ways like:
Pianos are large-sized, and cannot be easily ported from place-to-place.
The piano is an acoustic instrument with weighted keys, where a hammer hits the strings and produces the sound.
Musical keyboards are electrical instruments with keys tuned without any constraints.
Musical Keyboard Price in India
The musical keyboards pricing in India starts from Rs. 3,400 and goes all the way up Rs. 30,000.
Considering you are a beginner/intermediate we recommend you start your investment with Rs. 5000, because that's where you get the professional keyboards – Casio & Yamaha.
You can make your music and play a lot simpler with the extra features if you keep up with the price.
Best Keyboard For Beginners in India 2021
Casio is the leading manufacturer in the musical keyboard, and neither the less I want you to pick the right keyboard, such that a beginner can use it as a professional keyboard too.
This Casio CT-S200RD is a compact-sized (93 x 25.6 x 7.3 cm) musical keyboard, which delivers around 19 hours of battery life.
It's portable and easy to carry with 3.3 kg weight, lets you take away to clubs and stage performances with ease.
Its pitch bend wheel allows easy pitch variations, and other easy navigation keys help to add realistic effects to the music.

Sound quality is very good & crisp and has a medium volume level, very suitable for a beginner's keyboard.
Features
Size: 93 x 25.6 x 7.3 cm, Weight: 3.3 kg
61 Keys, Connectivity: USB MIDI, LCD, Micro USB
Can be operated on batteries (6 AA)
Free Carry Bag
Available at an idle price makes this keyboard one of the best selling keyboards on Amazon.

This is the same Casio CT-S200 keyboard as above, but is rich with one single extra feature.
This is my favorite keyboard, yet also the best keyboard for beginners in India according to me.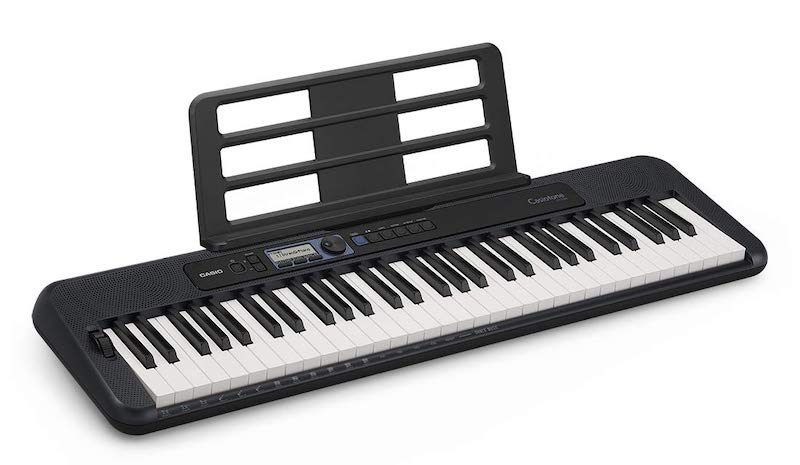 The additional feature here in this model is the Touch response, for which this keyboard costs approx. ~Rs. 1k more.
Touch Response delivers changes in volume and tone depending on the force used to play the keys.
This way, If you are planning to play for a long time, this will be very worth it. Your fingers won't feel tired at all.

Features
Size: 93 x 25.6 x 7.3 cm, Weight: 3.3 kg
61 Keys, with Easy pitch bend wheel selector
Connectivity: USB MIDI, LCD, Micro USB
Can be operated on batteries (6 AA)

For a beginner, This keyboard is recommended for value for the money that any beginner or professional can get at this price range.
This is Casio's Mini Keys keyboard featuring only 44 keys made for beginners, and low budget consumers.
This is made especially for beginners who plan to start learning keyboard.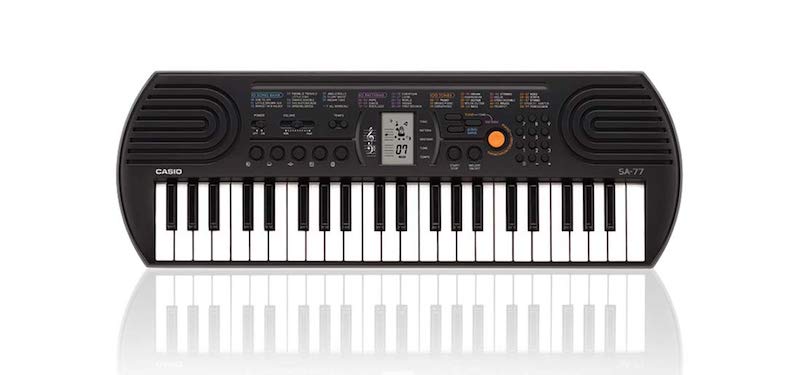 For long term and professional keyboard playing, please don't pick this keyboard.
Features
Size: 65 x 24 x 9 cm, Weight: 1.87 kg
44 Keys, Piano/Organ/Harmonium Sounds
LCD Display
Also operates on batteries (6 AA)

For gifting and beginners keyboard on a low budget, this can be an option.
In case you are interested to buy Flutes or Cajons, We have article and buying guides which you may read here.
This is Yamaha's #1 selling keyboard in the list. This is a 61-Keys Portable Keyboard of size (99.3 x 37.8 x 16 cm) weighing 4.9 Kg.
If you have used Yamaha keyboards before and liked it, then you will like this Yamaha keyboard too.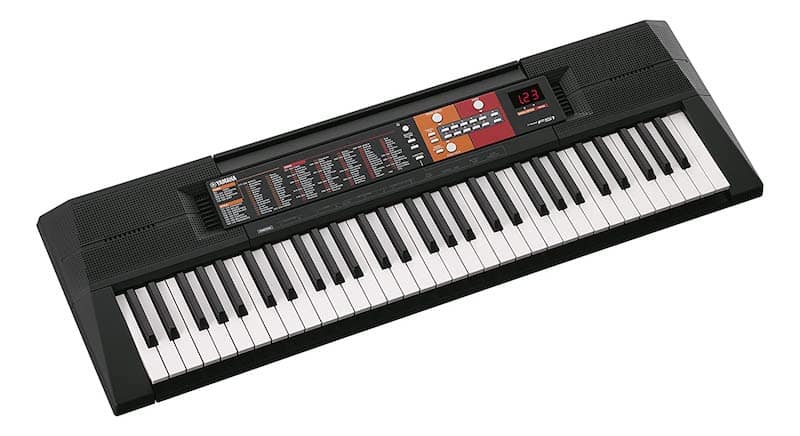 The keyboard sound is less in variety compare to Casio CT-S300, however, this keyboard delivers a great sound and the key quality is pretty good.
Features
Size: 99.3 x 37.8 x 16 cm, Weight: 4.9 kg
61 Keys, Variety Sounds

This is priced at a great price on Amazon, a starter keyboard for anyone who wants to enjoy playing music.
This is the best instrumental keyboard yet from Yamaha. This features 61 keys which are touch-sensitive (can be turned off manually), an amazing professional quality keyboard.
Its sound is fantastic for professional usage. Easy to operate, and a great buy for beginners too.

Sound quality is crisp and loud, with the features of premium voices and more instruments, lets you compose songs for any genre and tune you want.
Basically it makes your work more easy and beautiful.

Features
Size: 94.5 x 36.8 x 12.2 cm, Weight: 5.9 kg
61 Keys, Wide variety of voices & instrument sounds
USB Connectivity, Touch Sensitive
2 AA battery or via Power Adapter

If you are a little higher in the budget, this is the perfect Yamaha keyboard you will ever need. There are a whole lot of features to explore on this.
This Yamaha PSR-E263 is a 61 keys keyboard, another option to consider in the best keyboard for beginners in India.
The sound and stereo systems are great, perfect for amateurs. You can also start playing this with 6 AA batteries.
It features a comprehensive library of 400 instrument voices and 130 auto accompaniment styles that will allow you to enjoy playing any musical genre.

This doesn't have a power adapter along with the product. So you will have to purchase it separately.

Conclusion
Casio CT-S300 is my favorite pick for the price, and I will definitely recommend it to everyone. You always have a better budget preference, and it will definitely impress you.
I hope this article gave you the more-to-basic idea on what to look into, and make the best purchase in the musical keyboards in India.
You are free to comment below on any query or feedback about the article. Keep playing the keyboard, keep improving.
Peace!