If you are a fan of beat music or likes playing beats with your hands, here are the Best Clapbox Cajon in India, you shouldn't miss out.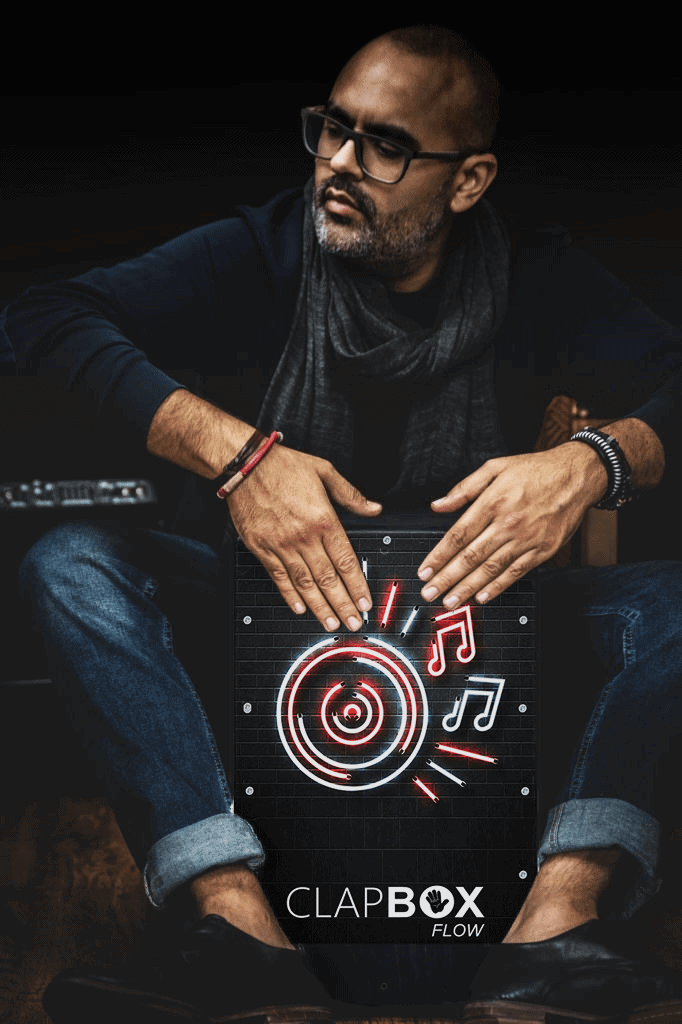 Not very recently, but the Clapbox or Cajonin is starting to gain momentum for a few years.
There are a lot of musical bands in India that are starting out to use to play out the unique sensational music.
I have always been a fan on drumming on the table, desk, chairs or where ever I see a sounding spot.
You might be just like me – with the musical rhythm all in our head, and the way we sing it out is along with the beats.
You are here to get the best Cajon in India and its price. I suggest you stay to keep with brief knowledge so as to pick the best one.
Else, scroll down to the Best list of Cajons in India if you want to skip.
Quick Picks
6 Best Clapbox Cajon in India (2023)
This Clapbox Cajon CB11 is perfectly the best Clapbox/Cajons in India you can buy for the most value for money.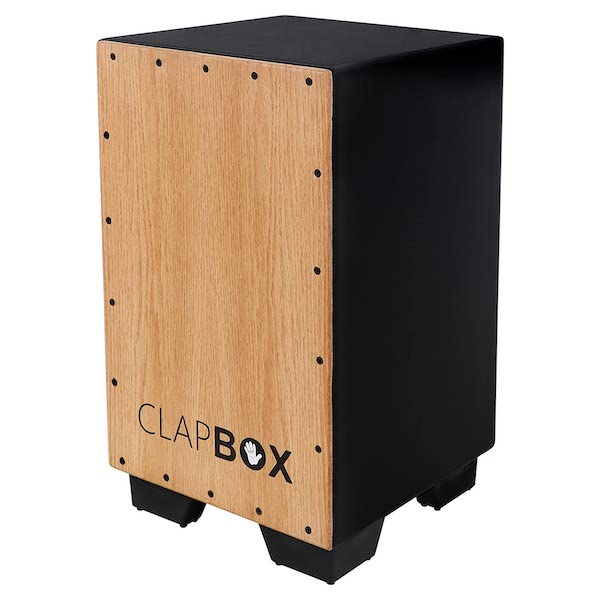 Sound quality is perfectly in the right direction.
It's crispy & balanced well between the snares & bass tones.
Features
Weight: 4 Kg
Build: Oakwood Tapa and Solid MDF shell
Crisp snare & bass sounds
Great built quality and smooth wood finish
Most used Cajon by professionals
An interesting fact is that this is the same clap box you will see everyone using, even professionals.
Of course, the major concern with any instrument is its sound and build quality. This has to be the best in the list of Best Clapbox price in India, worth every penny you are paying for.

The only downside is that this has no adjustable snares for multi tone variations.
This Cajon CB50 packs a premium quality and is made with very good quality Oak wood Tapa (striking side) and Solid MDF shell, three sets of adjustable snare wires.
The #1 best seller of amazon is this Clapbox Cajon CB50 and is made for both professionals and beginners.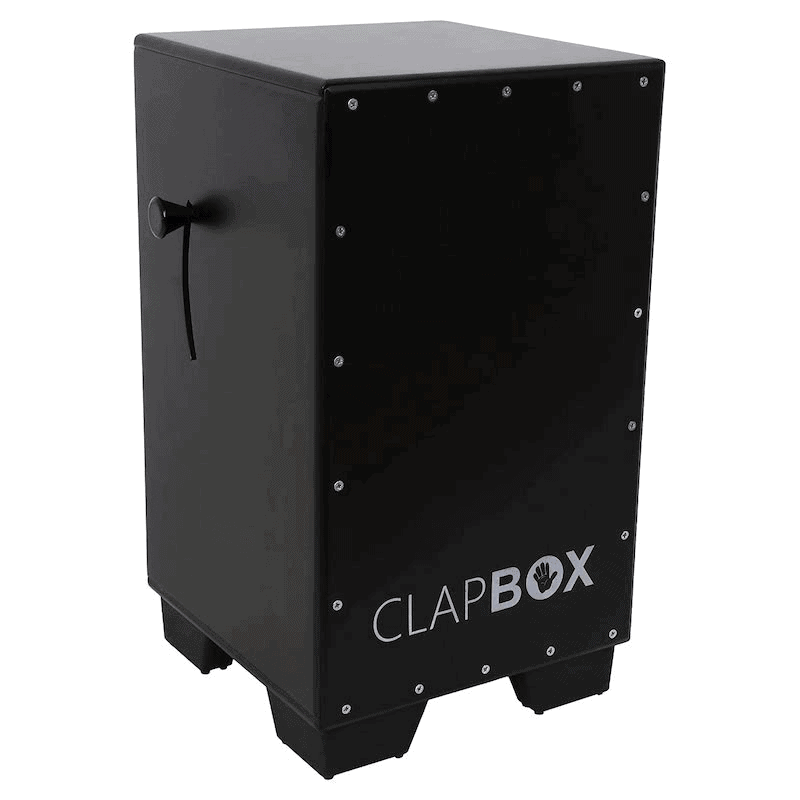 The most important quality of this Cajon is certainly is an adjustable snare – which produces different tone variations at different snare levels.
The sound quality is precise and superior. The bass and adjustable snare levels make a great addition to the right tone adjustment.
Features
Weight: 7.67 Kg, Size: 30 x 30 x 52 cm
Deep bass & Good snare sound
Build: Oakwood Tapa and Solid MDF shell
Adjustable snare is useful for variations
Versatile, Superior sound.

Its a perfect pick allowing instant switching between Indian folk beats and hard music beats.
I would anytime recommend this under the best clapbox cajon in India, for the very affordable pricing, and value for money.
Another Cajon in this list is that Cajon CB65, made with Birch wood Tapa and Solid MDF shell body material.
It's quite strong with a sturdy base. The best part of this Cajon is the snare which is adjustable using a Knob, it gives you the perfect bass and the tone you require.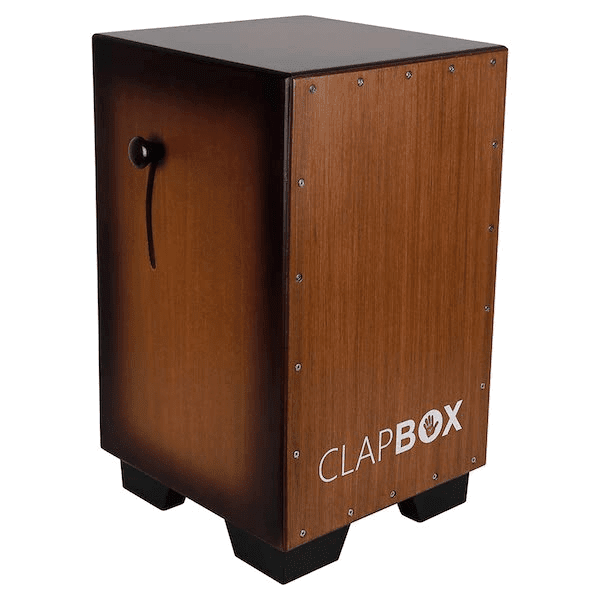 Features
Weight: 4.5 Kg, Size: 30 x 30 x 52 cm
Build: Birchwood Tapa and Solid MDF shell
Great for professionals and amateurs
Adjustable Snare, Best for professional tuning
Versatile, & Rich Sounds
This is priced at a very reliable price, and we recommend you consider this as an option in your buying list.

Cajon CB-FLW8 is the Cajon that's especially for beginners who are just looking out to have a Cajon at the lowest price in India.
The Cajon CB-FLW8, for this price is decent in its sound quality, mostly rich in bass.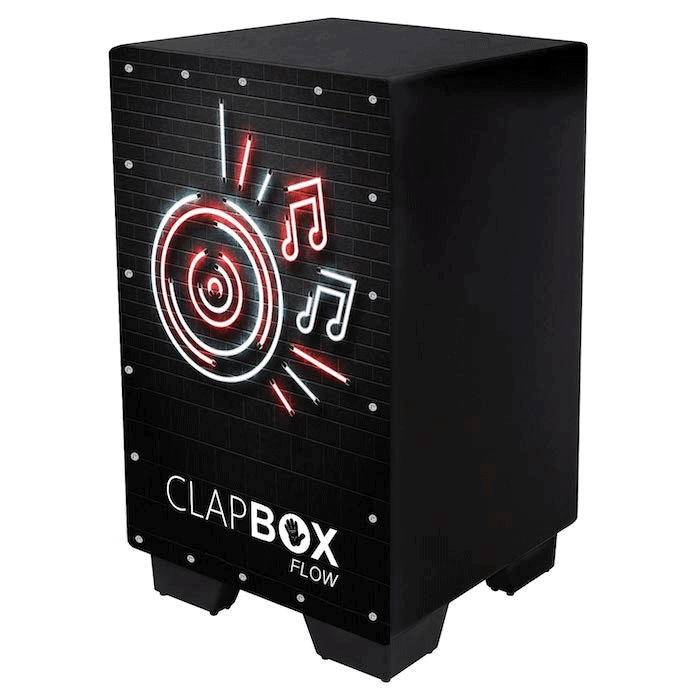 It's attractive with many graphical designs, you can check its designs on amazon.
Features
Weight: 4 Kg, Size: 30 x 30 x 52 cm
Build: Walnut tapa, MDF body
Beginners only Cajon
Decent sound quality, Good Bass.
I do recommend this to those whose has low budget and require a solid instrument that can still get the work done, for the right value of money.

This Clapbox Cajon CB45 is one another good clapbox Cajon at this price range.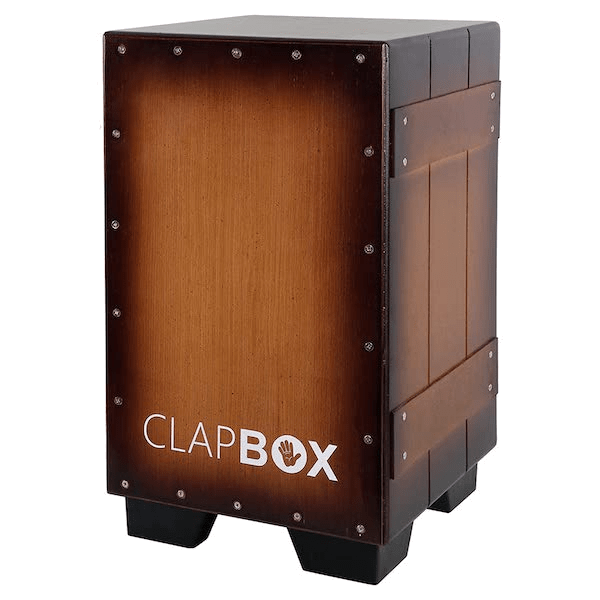 Talking of the build quality, its made of good quality Birchwood front plate, MDF composite resonating body, and three sets of internal fixed snare wires.
The tone of snare and bass is incredible. It really heavy on bass and that could be the reason for you to like this.
It's equally useful for both professionals and beginners. Yes, It is very easy for beginners to get going.
Features
Weight: 7.88 Kg, Size: 30 x 30 x 52 cm
Build: Birchwood front plate, MDF body
Beginners only Cajon
Decent sound quality, Good Bass.
You are free to play and generate new beats, for the best quality sound you want to produce.
Highly recommended if you are a bass lover and is good to invest in a long-lasting clapbox Cajon.

This Clapbox Cajon CB25 is another great suggestion in this price range. However, this is only for very professionals & intermediates.
Its build is of Bass Wood body & Birchwood front tape, very good in terms of quality of wood used. The sound quality is rich, crisp with decent bass.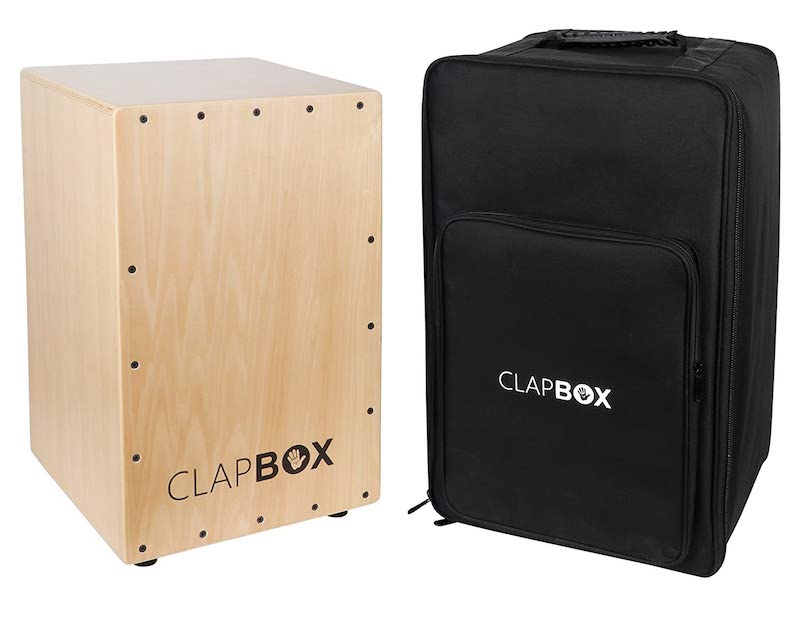 One advantage this clapbox cajon has over others is its ability to be fine tuned manually, using the tuning screw at the bottom.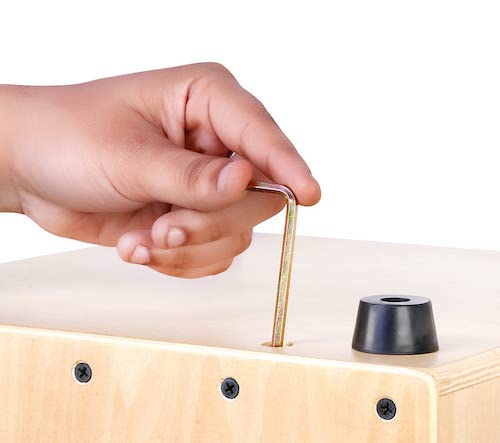 This won't be as easy for a beginner.
However, it can be helpful for professionals to tune to the right tones out of this box.
An Allen-key is provided to tighten and loosen the internal snares.
Features
Weight: 3.8 Kg, Size: 30 x 30 x 48 cm
Build: Birchwood front plate, MDF body
Rich, crisp sound quality, and Bass.
At this price, this is indeed a professional Clapbox Cajon in India at a very good price.
This one time investment will help you for the most saving in the future.

Where is Clapbox Cajon used?
Cajon (spelled as kuh-hohn) is known as a box-like instrument that the musicians sit on and use their hands, palms, and fingertips to create sound.
They are just like the drums, that plays sound by the beats of the drumstick here replaced by bare hand.
Cajons are used instead of Drums kit, to produce drum notes yet simple for vocal music, and also for professional songs with mildly drum sounds.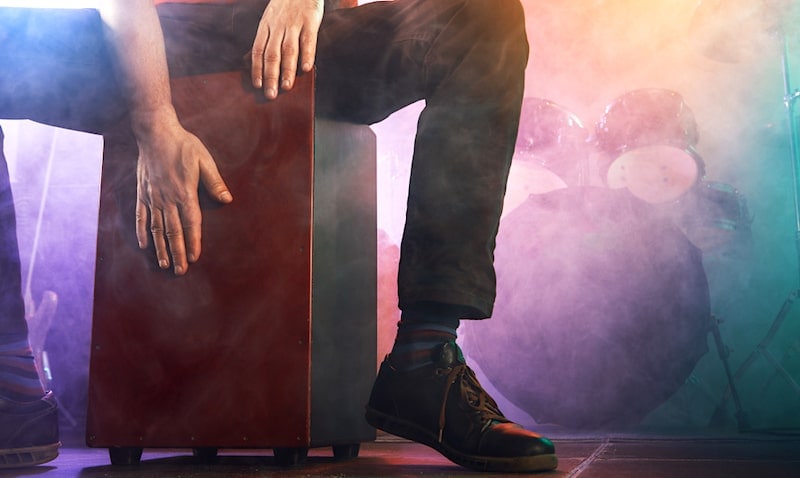 If you are particularly listening to a music to closely identify if a drum kit or drum pad or clapbox Cajon is used, chances are very less that you will identify until you see it being used.
Here is a video from Sanam covering the sensational song titled "Lag Jaa Gale", where they use this Cajon to produce the beats.
The main thing about clapbox cajon is that it has 6 sides – 5 sides made with 13 to 19 mm thick wood, and the front side made of thinner sheet plywood where the striking/tapping is done.
The striking area is called tapa.
The basic working of Clapbox Cajon is when playing towards the center creates deep bass, and striking the top corners gives you a crisp slap tone like a snare drum.
Inside the playing surface is the adjustable metal strings span against to add a snare sound and can be tuned from the bottom of the Cajon.
Clapbox Cajon Price in India
The Clapbox Cajon pricing in India starts at Rs. 3,500 and goes all the way up to Rs. 10,000.
The best part about this instrument is that, even at the lowest price of Rs. 3,500 you can get a very good beginners-intermediate Cajon clapbox.
For a professional level clapbox Cajon, I recommend you invest a minimum of Rs. 5,000, which will give you the best quality sound + Long-lasting.
Conclusion
Mostly everyone, including me, loves clapbox, beats background score for music, especially during singing vocal songs.
Getting this clapbox from the ones we listed will guarantee that you get not just the best, but a long lasting clapbox Cajon in India.
If you still haven't made up your mind to buy one, No problem you might check out Harmonicas, which might be of interest.
Kindly let me know in the comments if I have helped you pick the right one!
For more buying guides and reviews like these on musical instruments go through our website ziggimusic.com
Keep Tappin'