Everyone wants the best tabla in India, Where do you buy those at a great tabla price?
There are advantages to buying it both online or offline. We will discuss in our article, where we give you a good idea of it.
The Indian tabla is known for its great presence in Hindustani classical music.
It is a membranophone instrument, which means the stretched membrane vibrations cause the sound in the tabla. It consists of a pair of drums used in traditional, classical, and folk music.
The pair of drums in tabla are:
Bayan/Dugga – Larger drum in the set
Tabla/Dayan – The smaller drum, that produces streak/high pitched tap sounds
These names will vary across regions, however it's still the same instrument.
There is also electronic/electric tabla set in the market, but here we are only discussing the original in hand tablas.
Do refer to our Tabla Buying Guide before buying one, will help if you are a beginner and know what to looks for.
Tabla Price in India
If you want a professional tabla, it can fetch around Rs. 15,000, but that will be of the best quality material.
But for beginners/intermediate, Tablas in India are priced from Rs. 3,000 to Rs. 10,000, for a beginners tabla.
You can definitely find cheaper and best tablas in the offline market, and I highly suggest you buy it offline.
Quick Picks
4 Best Tabla in India (2023)
This tabla is from Surjan Singh & Sons, a company from Amritsar, Punjab. It's tuned is C# and D#, which is high pitched tone.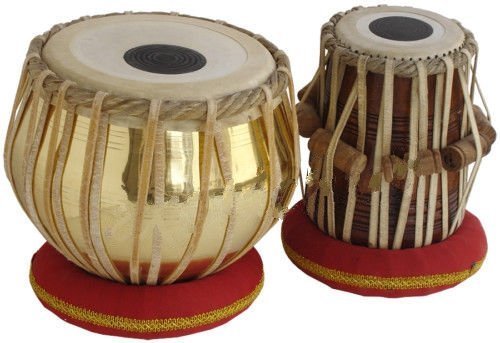 The tuning belts are of leather, good quality.
Sound quality is the best in this segment under Rs. 10,000.
You can do customization and tune changing of your tablas, by contacting them.
There are totally 12 number of scales. Those are : A, A#, B, C, C#, D, D#, E, F, F#, G, G#. Tightening and Loosening can help shift the pitch up-to 3 scales.
Features
Brass Bayan (Bass – Left Metal Drum), 3kg
Sheesham Wood Dayan (Treble – Right Wooden Drum), 4kg
Tabla is tuned to C#, D#
Accessories include a bag, binnu, hammer, and cloth for covering the upper head of the Tabla.

I will say this is a quality product, at a very good market price with complete Tabla accessories. This is the best choice out for both experts and beginners.
This is another professional tabla available at a reasonable price from Akshar Tabla Mart.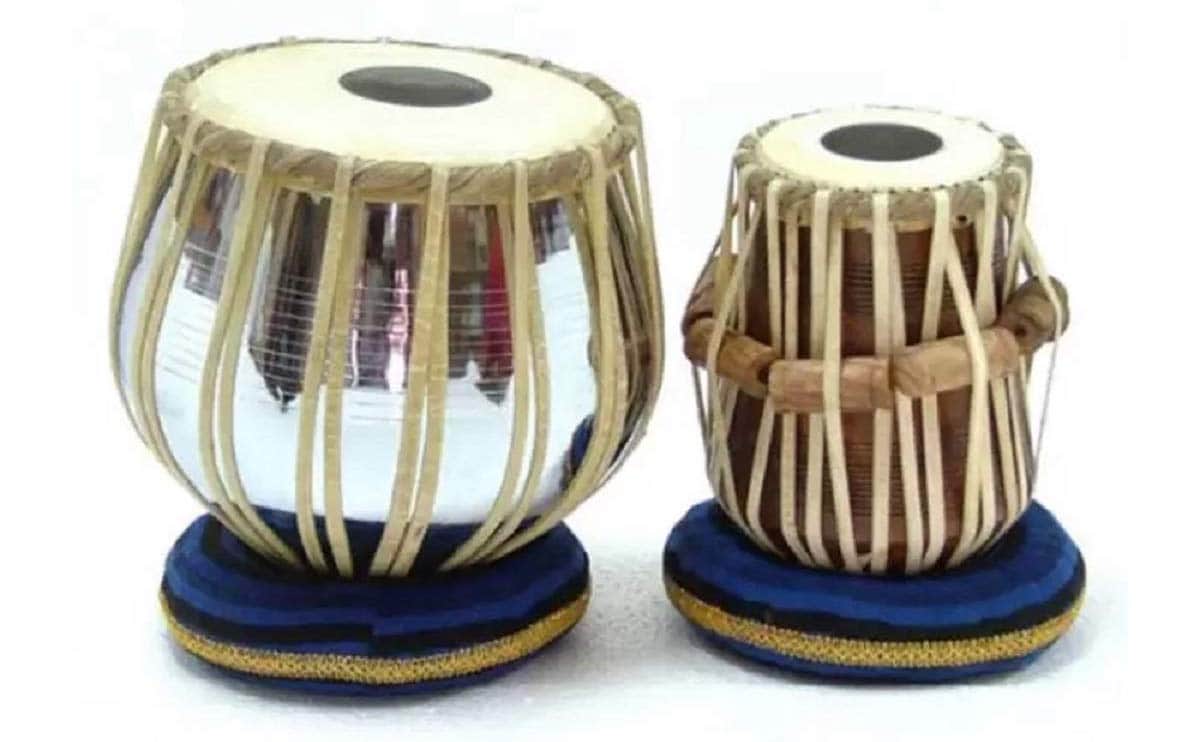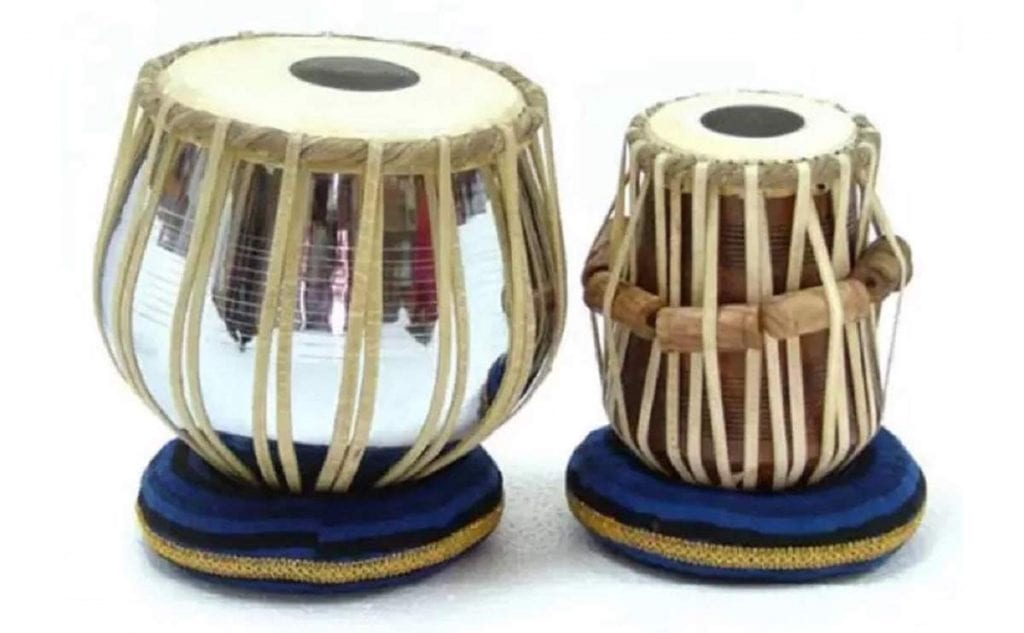 They specialize mainly in tabla manufacturers in Gujarat.
It's made of heavy steel, which is very good at this price point.
The sound quality is also very decent.
Features
Bayan (Bass – Left Metal Drum), 2kg
Dayan (Treble – Right Wooden Drum), 4kg
Accessories include a waterproof bag, Gaddi chumbal set, hammer, PVC Gatta

If you have a very low budget to start one, you can consider adding this tabla to your list.
This is a little pricy tabla. It's total weight accounts to 7kg, with 1 designer copper Bayan, 1 Sheesham wood Dayan.
The product looks good & the tabla is well tuned. Even though this is a little over-priced product, the quality of the items provided its very good.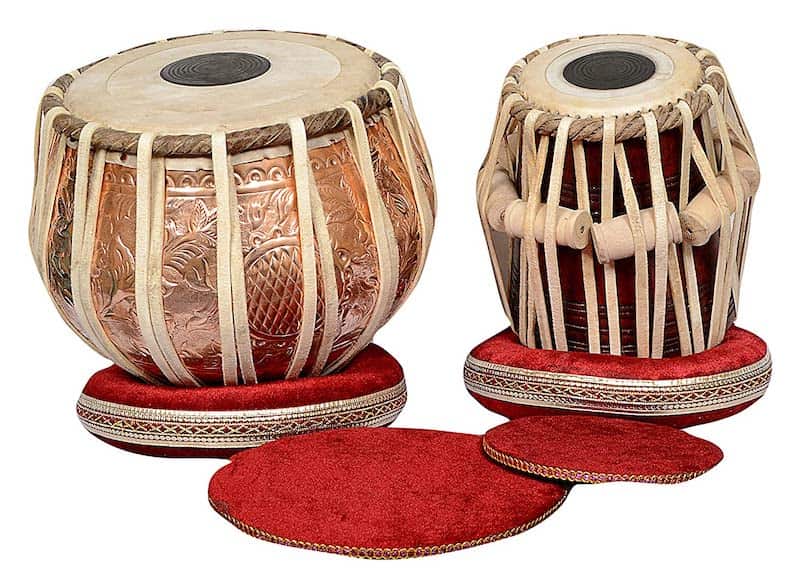 You can get this on Amazon and you will even receive a packing bag.

This is another variant tabla from Akshar Tabla Mart.
It has a 2kg Bayan & 3.5kg Sheesham wood Dayan, providing the very good quality tablas for this price. It's perfectly tuned, and again you can get it as per your configuration by contacting them.

Tabla Buying Guide – Things to Look for
We always say this on our website, that it's very important that you study about your instrument before buying it.
One of the detailed guides to buying tabla we recommend you check out is from olddelhimusic.com.
Take in the factors that the instrument is very likely to depend on, make a chart to analyse the difference and even if its a likely above your budget, It will rather be worth for the long-lasting.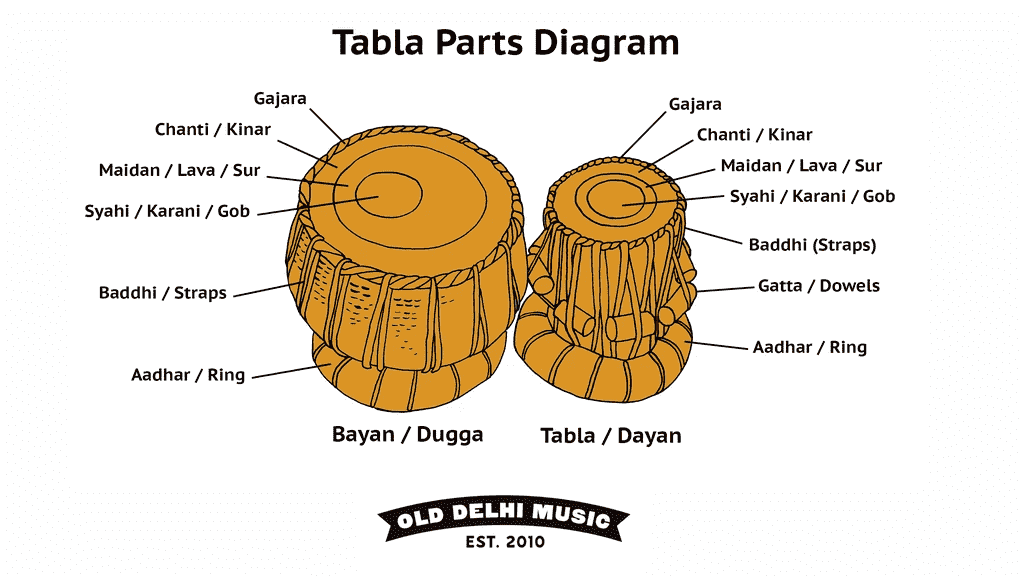 1. Build & Sound Quality
The quality of the tabla drums in terms of both build and sound quality directly influences each other.
The weight of the drum primarily helps the tabla get its tone and sound clarity. Also, It would be hard to believe, But the heavier the drum, the better would be the sound quality.
Brass or Copper alloys are best, and really your only option if you are at all serious about playing. Painted steel Bayans are cheap, also used in tablas.
A normal tabla can weight anywhere from 3.5 kg to 5 kg.
2. Tuning
The tuning part of the drum is the main part of any tabla. The tabla requires a tension on its head to generate a proper rhythmic tone, which is constantly tuned.
You need to make sure that it stays fit under all tensions & ranges of Gatta/Dowels.
You can learn the basic knowledge of adjusting and tuning these tabla's, from YouTube.
It would be much better if you learn at a tabla lessons class in your locality.
How to Learn Tabla?
Tabla is one of the complex musical instruments to master. Its different playing techniques reflect a lot on if we are playing it the right way.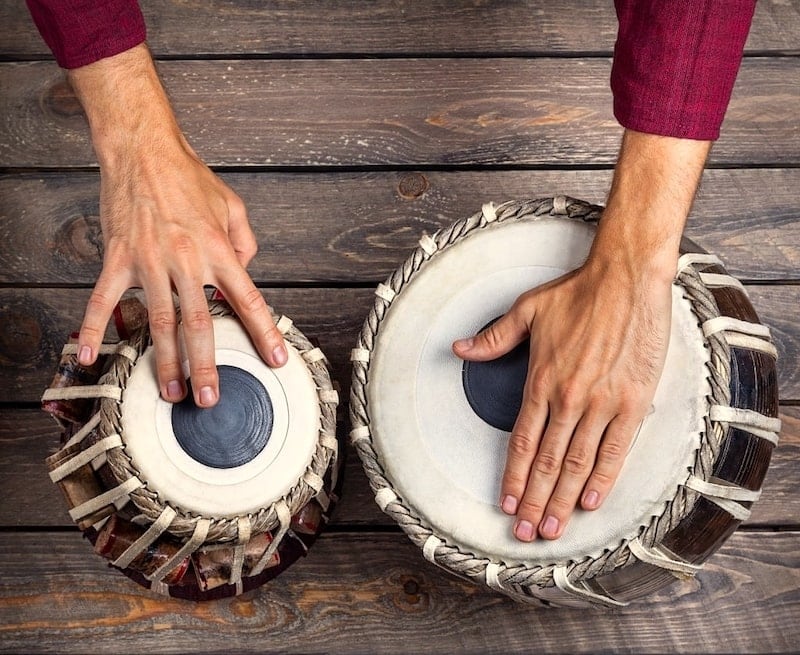 Dhaa, Dhin, Ga, Ka, and a few more are the bols that are recited while playing the tabla.
You can visit this website to get a detailed knowledge of basic strokes and bols.
Cool fact, there is also a style classification of how you play the tables tones – Delhi (Dilli) style, Purbi Style, and more.
If you want to learn how to play tabla, It's not possible to learn all these online or just by playing a few beats.
I highly suggest you join a tabla class around you, you will benefit a lot from it.
Conclusion
Thank you for reading till the end.
I hope this article has helped you in one way or the other in helping you decide the best tabla in India.
As I appreciate all musical instruments to be bought online, I would however request you buy these tablas offline. You will not only get it at a better tabla price but will get to know its specifications better.
If would love to buy instruments, stay connected with our website ZiggiMusic and we would love to see you playing it.
For more buying guides and reviews like these on musical instruments go through our website ziggimusic.com