Discover the breathtaking sound of the best guitar under 3000 in India that will elevate your musical journey to unparalleled heights.
For that to happen, you've to select the right product and this article will surely help you with that.
An acoustic guitar is an excellent choice for beginners, amateurs, and professionals.
Furthermore, there is a lot of hard work if you go and find one for yourself.
So, to solve this pain point our expert guitar team has reviewed all the products thoroughly and also mentioned the benefits and drawbacks of each one.
Okay then, without wasting any more time just dive in and find the right one.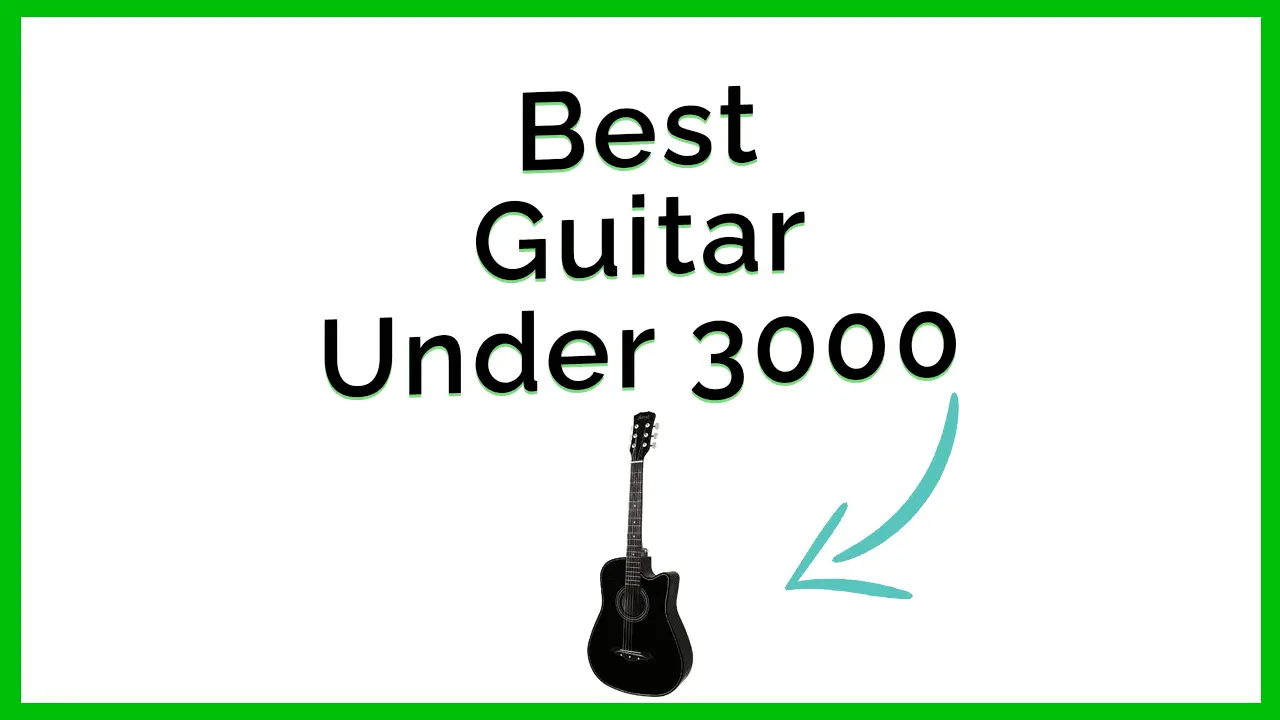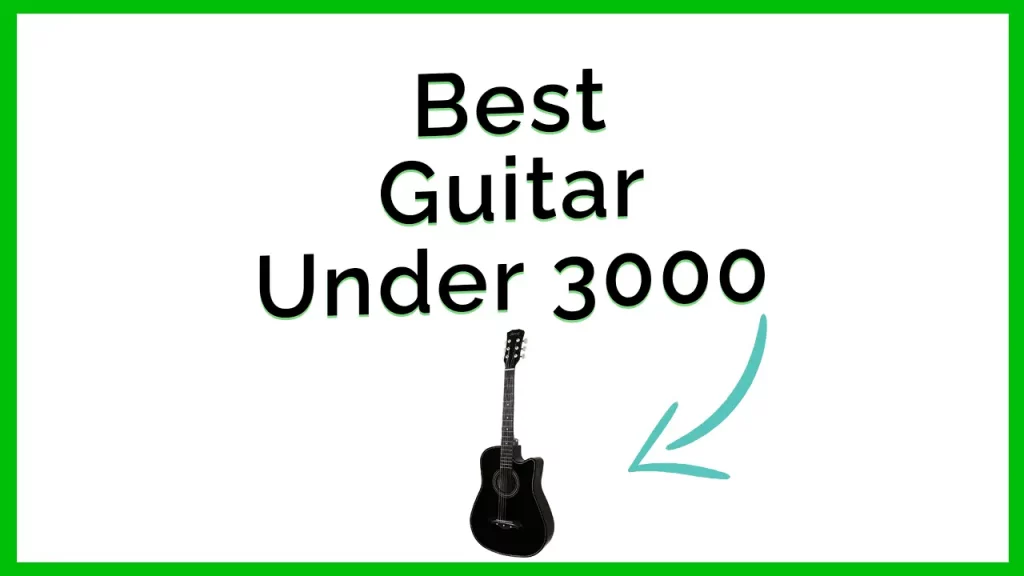 Quick Picks
Best Guitar Under 3000 in India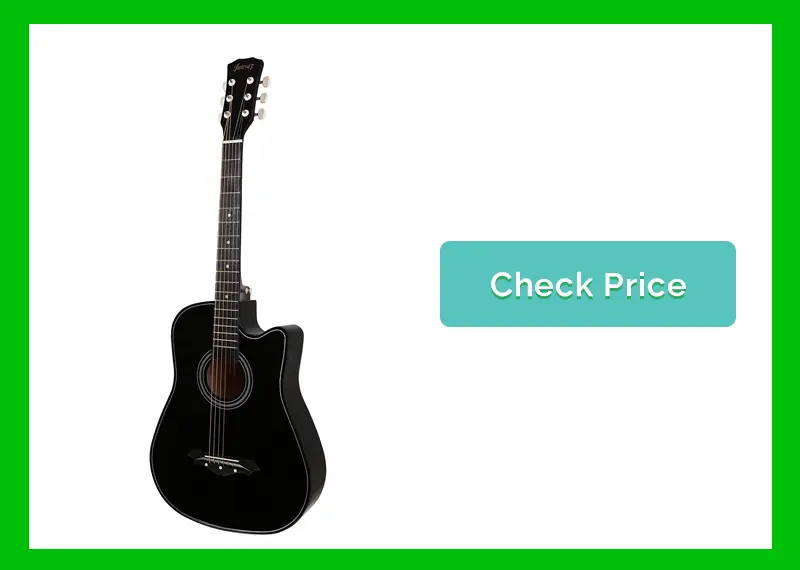 The Juarez 038C is one of the bestsellers on Amazon and no wonder it is because it is very affordable and gives good value.
Right after unboxing the package of this guitar, there's a black bag, and inside that, there's an extra set of guitar strings.
Also, there are 2 guitar picks and a belt which comes in black color.
Furthermore, the quality of the material of the guitar bag is decent.
Also, the product comes very safely inside two polythene covers.
The Juarex 038C comes in a 38 Inch Cutaway style that is suitable for beginners.
Below you can see a short video of unboxing the Juarez 038C
Additionally, the fretboard is of ebony wood and the fingerboard is of linden wood.
So, if you want to get yourself this amazing musical instrument click on the buy now link below and get one for you asap.
Specifications
Size: 38 Inch
Available Colors: Black
Guitar type: Acoustic
Pros
Good for beginners
Decent sound quality
Value for money
Cons
Not suggestable for professionals, only beginners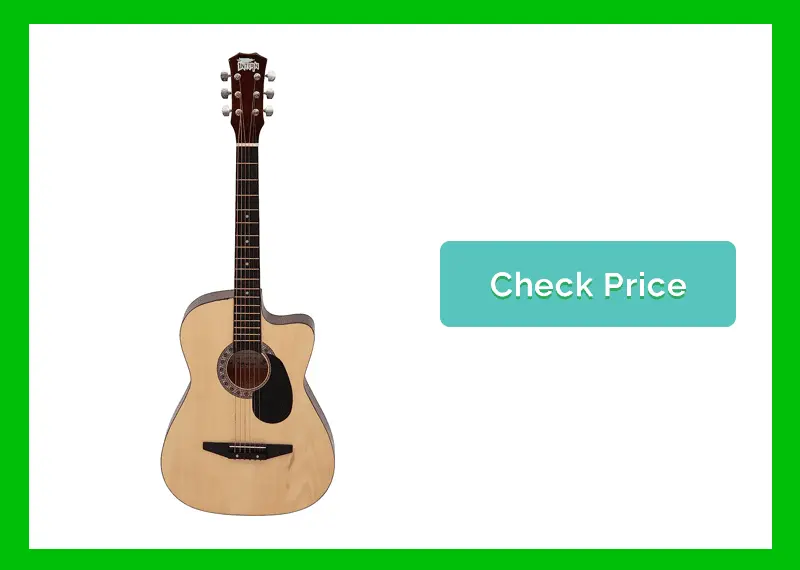 The Intern INT-38C is a right handed acoustic guitar and it comes in different colors.
Right after unboxing the package of this product, you see a guitar packaged nicely in plastic covers along with bubble wrap.
Later on, you should be checking if there are any scratches or if the strings are alright or broken.
In the box, there is the intern guitar, guitar bag, guitar strap, and guitar strings pack.
Below is a quick video of the unboxing of the Intern INT-38C (Black color)
So, this 38-inch cutaway acoustic model is great for learners and beginners to start their journey in learning a musical instrument.
After unboxing, you will see that there is a thick fretboard provided along with a clean and crack-free surface.
Furthermore, you can easily tune the instrument with the help of smooth tuner pegs.
Also, the Intern INT-38C is easy to hold for stress-free playing and you can take it anywhere as it is lightweight.
Furthermore, the soundboard is made out of high-quality linden wood so that there is unsurpassed resonance.
So, if you find this product to be satisfying your needs then shop now by clicking below buy now link.
Specifications
Size: 38 inch
Available Colors: Natural, black, sunburst, red, violet and blue.
Guitar type: Acoustic
Pros
Suitable for beginners
Low action which means easier to play
Does great justice for the price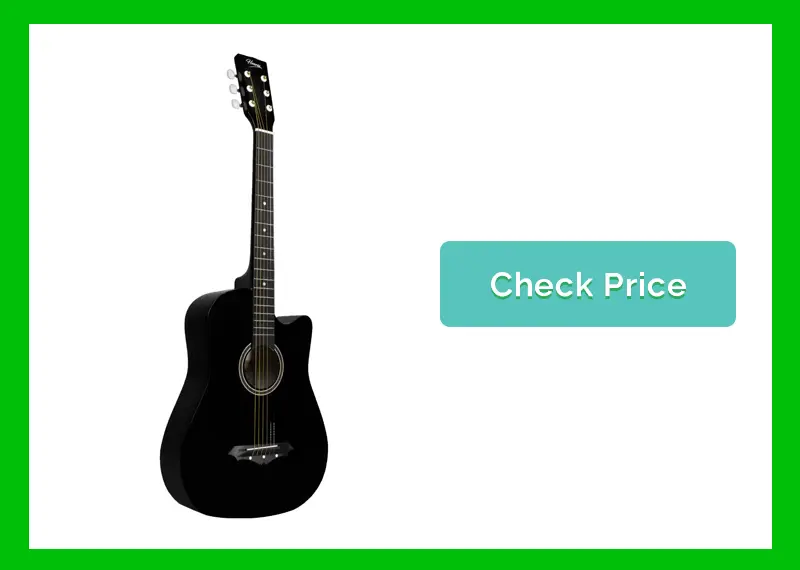 So, the Henrix 38c is one of the best guitar with truss rod in India.
It is almost similar to Intern and Juarez except that the guitar has much better build quality.
Henrix is Vault's economical segment which is owned by Bajaao.
So, coming to the free accessories you'll be getting a premium guitar strap, strings, microfiber cloth, string winder, 3 picks of 0.46 mm size, one Allen key, and a non-padded cover.
Below, you can watch a review and unboxing video of the Henrix 38C
Also, when you unbox the guitar you can see the quality of the bridge is amazing.
Furthermore, tuning knobs are also of great quality.
While testing it we found that the tuning of it remains the same for a long time due to good hardware quality.
The distance between the string and fretboard is called the action of the guitar and on this one is low and is comfortable to play.
Also, the sound quality is amazing of this guitar.
Playing fingerstyle patterns on this one is also very easy.
So, if you're looking for a budget acoustic guitar with a truss rod you can get this one.
Specifications
Size: 38 inch
Available Colors: Black, natural, sunburst, blue, matte black, red
Guitar type: Acoustic
Pros
Comes with basic accessories
Has premium feel and finish
Has a truss rod
Cons
Suitable for beginners only and not pros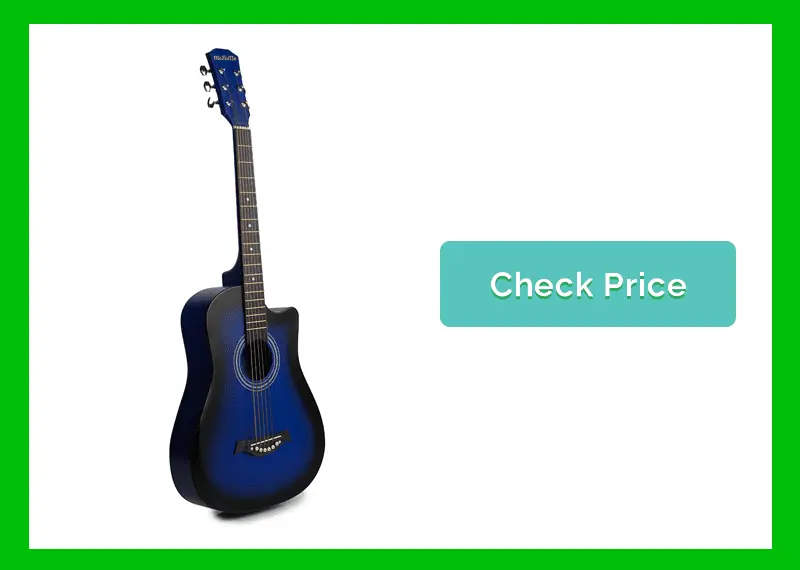 The Medellin M38 guitar is one of the affordable guitars under 3000 in India.
It is a 38 inches model with a carbon fiber body along with a durable matte finish.
As it has a carbon fiber composite material, the transferring of string vibration energy is maximized to get crisp and balanced acoustic performance.
Furthermore, after you open the packaging you will see that it has a guitar capo, picks, strings, a wall stand, a bag, and a strap.
Also, these days no one is giving a capo so it is actually a very fair deal.
Additionally, you're going to get a learning course which is worth 799 rs for free.
So, what are you waiting for? Go ahead and get yourself this model and start playing some music.
Specifications
Size: 38 inches
Available Colors: Black
Guitar type: Acoustic
Pros
Value for money
Sound quality is fine
Beginner friendly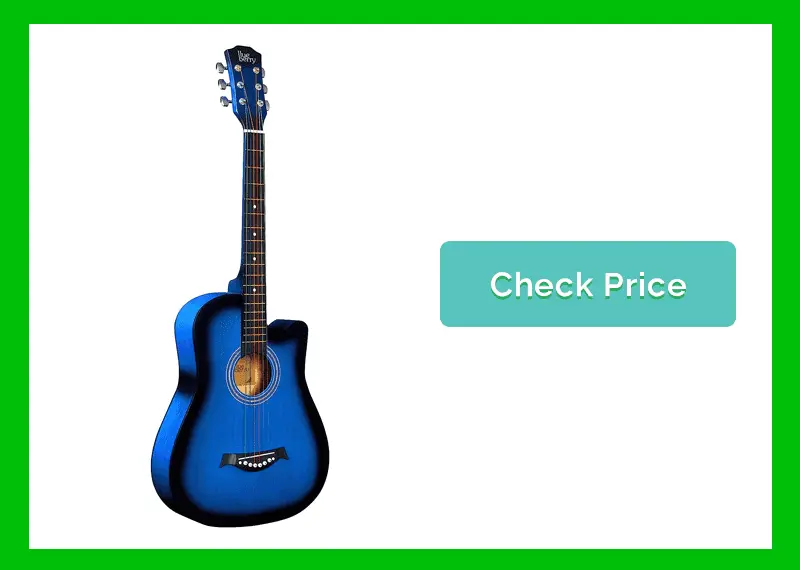 The Blueberry B-D38 is one of the guitar that comes under 3000 rs and its size is 38 inches.
Furthermore, do check the sound quality test of the Blueberry B-D38 guitar in the video below
So, after you unbox the package you will see that it comes with open keys.
Also, the fretboard and bridge used in this Blueberry B-D38 are plastic.
Furthermore, the action on this one is a bit high.
But the great thing is that it comes with a truss rod so the action can be adjusted.
Also, while tuning it the pegs were very smooth and fairly easy to adjust and keep in tune.
Additionally, the top, back and side of this product is made out of lined wood which gives a good sound.
So, what are you waiting for? Go and get yourself this amazing budget music instrument and start impressing people with your magical melodies.
Specifications
Size: 38 inch
Available Colors: Blue, natural, sunburst, red sunburst, and brown
Guitar type: Acoustic
Pros
Low action, suitable for beginners
It also comes with a truss rod to lower the action
Comes with accessories
Cons
There's a little bit of buzzing

Conclusion
Finally, the quest for getting yourself a great acoustic guitar under 3000 for beginners, intermediate, and pro guitar players ends here.
The article above is written after thoroughly researching by experts in musical instruments.
All the products mentioned above are such that they're suitable for beginners.
Furthermore, the products mentioned above are very much affordable which makes them worth buying.
At times during sales, the prices even go much lower so you can get the best deal at that time as well.
Also, make sure that you look out for the accessories that you will be getting for these products.
The major drawback in this price segment is that the guitars don't come with truss rods so after a while the neck starts to bend.
So, for that reason, you can think of buying one that comes with a truss rod so that you can get to use it for a longer period.
Overall, all the products mentioned in this article/buying guide are valuable and full of specifications and features.
So, what are you waiting for? Go and get yourself this amazing musical instrument and start learning/playing right away.
Additionally, If you're interested then you might want to check out the best guitar under 10000 by clicking here.
Also, for more such articles and buying guides on musical instruments, keep visiting ZiggiMusic.com